2015 – Celebrating the Past, Advancing Toward the Future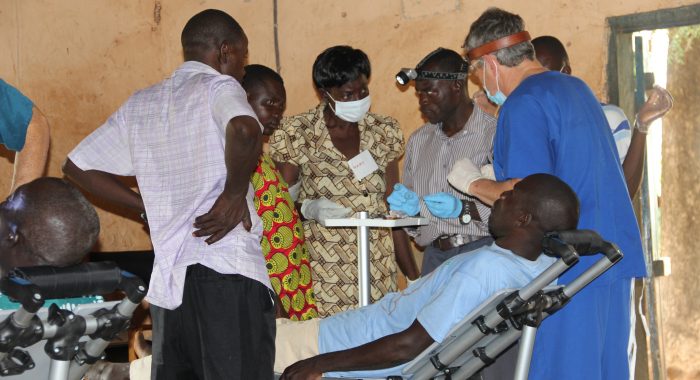 Hope Alive Initiatives (HAI) celebrated its 4-year anniversary on July 10, 2014!  On this date in 2010, the challenge went out to 10 churches to select 5 members each who would be trained on how to be a blessing to their impoverished communities by sharing the gospel and actively demonstrating the love of God.
From this starting point, God has continued to move in mighty ways.  Here are a few specifics about what God has accomplished through HAI:
18 churches have partnered with HAI, and have been mobilized and trained
75 believers from 18 churches have been trained to become resource persons through the Training of Trainers (TOT) program.
As a result of these partnerships and trainings, the Kingdom of God has bee advancing.  Here are a few examples of outreaches that have been established:
14 church-based schools with a total of 1,198 children
3 English language schools
4 planted churches
16 discipleship classes
3,254 patients ministered to through 3 community clinics and 18 trained lay and dental workers
2 savings groups and several Income Generating Activities
Join with Hope Alive in celebrating what God has done and continues to do!
As if this weren't enough to be grateful for, Hope Alive Initiatives also established a board in Denver, Colorado (United States) this year.  The first Hope Alive board meeting took place this June.  We celebrate the new team members who are on board with Hope Alive.  As well, we recognize that this another ministry tool that will continue to advance the ministry capabilities of HAI.
What lies in store for the future?
Ministry will continue on Upper East region of Ghana.  The HAI team has been training 3 churches there in prayer and counseling.  These three churches are also continuing to carry out outreaches through schools, evangelism, and through a savings group.  Please pray for these churches to persevere, even as these ministries are beginning to produce fruit.
We know that God has even more in store for the future.  We'll share those plans as the Lord reveals them, and as they are established.  In the mean time, please join with us in celebration for what God has done and in prayer for what will be taking place in the future.
If you happen to be in Nairobi, Kenya for the Global Health Missions Conference (GMHC) on September 4 – 6, stop by and see us.  We'll be here, building Kingdom relationships with our fellow believers.  We'd love to meet you!