Update from Accra, Ghana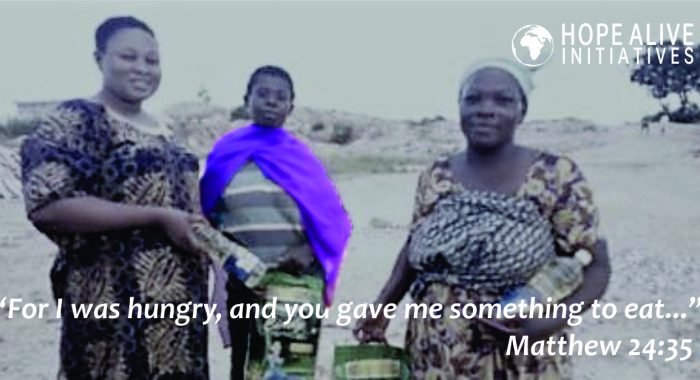 By Elolo P, – Accra, Ghana
REPORT ON RELIEF AND FEEDING PROGRAM IN ACCRA, GHANA
"For I was hungry, and you gave me something to eat, I was thirsty, and you gave me something to drink, I was a stranger and you invited me in." Matthew 25:35
The above are the words of our Lord and Savior Jesus Christ who cares both for the salvation and the well-being of mankind.
The interruption of the Corona Virus pandemic in Ghana has left several lives devasted. Its impact spans from ill health, loss of jobs, hunger, debts, and deaths of love ones rendering families into orphans, widows, and widowers.
It is in the wake of this that we started a relief and feeding program to assist families and communities which have been severely affect by this pandemic.
The donation of $4000 USD to aid this program for three months have been highly resourceful and timely.
The first phase of the disbursement has been made and 45 people have benefited so far. Out of these number of persons, foodstuffs have been distributed to 19 families from Muslim, Fulani, and Christian communities.

Some foodstuffs were given to 3 university students, of which 2 were international students who got stranded as a result of the lockdown of borders.
Also, one-time financial relief were given to 9 persons while 2 of them testified of how greatly the money has supported them in paying for their rent.
It is worthy to mention of how the funds have helped 2 widows, 4 orphans and 2 widowers.
Finally, 3 persons were given seed monies to start a business of which there will be follow up to hear their success stories.
The disbursement varies from one person to the other depending upon their situation and the urgency of their need. Some will be supported again in the next phase while others have been given a one-time relief.
We wish to use this opportunity to express our profound gratitude to the donors and funders of this program. Indeed, it has been a very great joy seeing big smiles on the faces of the people. May the Lord continue to replenish the source of this fund and bless the availed vessels for this good use.